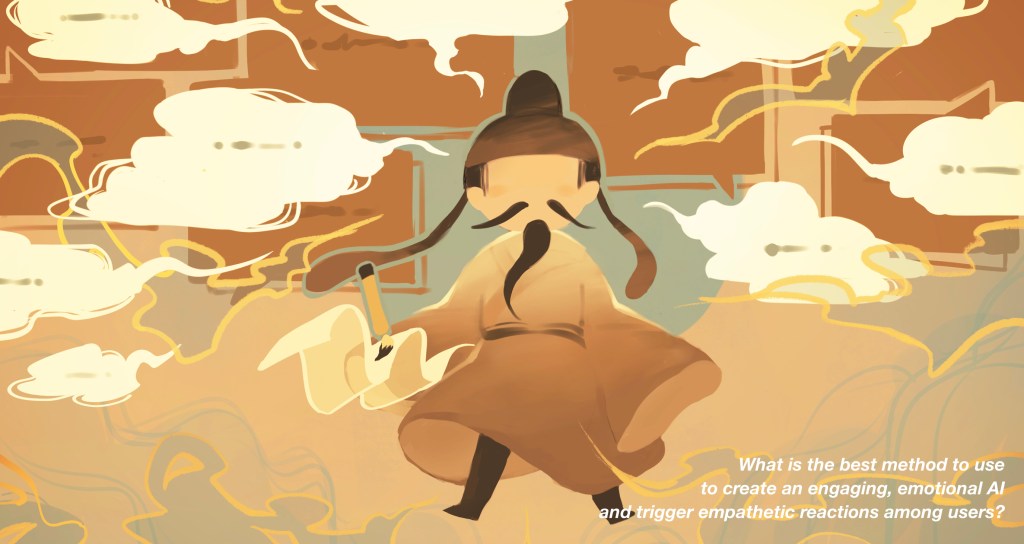 ReBo - Emotional AI Chatbot

Artificial Intelligence
How to create an interesting, emotional AI, with intriguing stories?

I Start the project as the leader, and work with the members with engineering, psychology and history background. I'm responsible for design and management.

ReBo is an emotional AI chatbot inspired by the famous ancient Chinese poet, Li Bai.

Departing from traditional AI, ReBo is more human-like, insofar as he can chat and exhibit happiness or sorrow that is triggered by memories, or even go offline when he gets drunk. He tells his story through everyday conversations, and if you share your life and story with him, he may even become inspired enough to write poems again…

(Now under development supported by Tencent Inc. It will be online in the beginning of 2020. )

Meet a born-again ancient poet in the modern world

Inspirations from game


Virtual characters in games (especially simulation games) are compelling because of their behaviors and words. Players can become attached to them as the game progresses. Game designers often foster empathy, meaning that the core of the design is psychology not just technology.

Drawing on what I learned through the techniques employed in games, I identified methods to make AI emotional and attractive.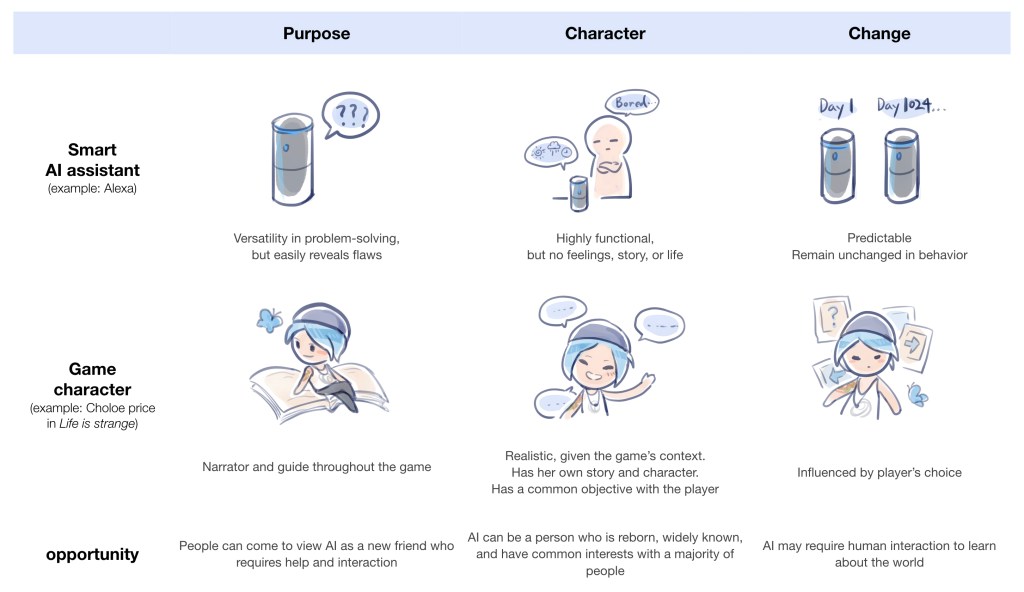 User journal map



Empathy and communication necessitate understanding and cooperation, meaning, as a designer, I must identify how to pique a user's interest in conversing and facilitating long-term communication. The key objective is to make AI a narrator who exhibits self-awareness. I used the following journal map to find the entry points.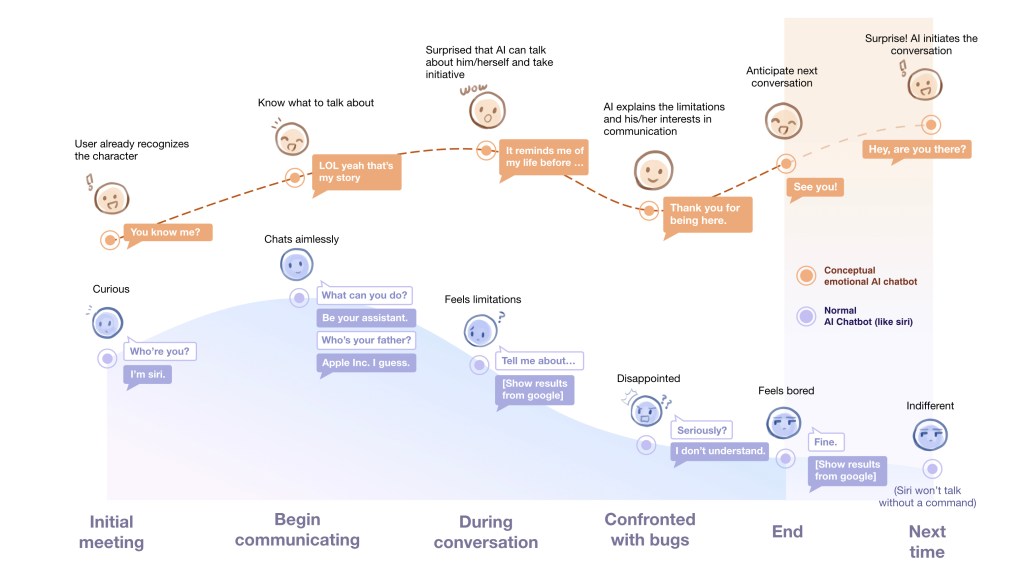 Character design







Technical so lution
We used the Tuling robot (AI Chatbot service) as our base corpus, applied special mechanics in the back-end through itChat (in python3), and input keywords through the natural language processing platform Boson.
After all… He's a poet!

A poet needs life experience and inspiration to draw on, but since ReBo cannot travel he takes users' descriptions of their lives as raw material. Although it is not easy to provoke, when a user becomes familiar with him, he may reveal his talents and imagination once again…


Final results
Ultimately, we had more than 200 test users from different backgrounds, 95% of whom were college students or white-collar workers around 30-years-old. With ReBo, they talked about their everyday lives or anything they found interesting. Many of them were surprised by Rebo's flexibility and the intriguing stories he told.

Here is a translated example extracted from a real conversation between a user and Rebo: